What Is A Traditional Chinese Breakfast?-Top 10
Posted On September 1, 2020 / Written by yelang
We all believe that breakfast is the most important meal of the day. Undoubtedly, a good breakfast is certainly the best ways to kick start a busy day and it has the power to improve your concentration levels and mood. Whether you are visiting China for the first time and are trying to discover what Chinese eat for breakfast or are trying to find a fascinating breakfast joint for some of the most savory breakfast dishes, we have compiled a list of some of the most famous foods for Chinese breakfast. You can easily find any one of these 10 dishes in restaurants and snack streets around different parts of China.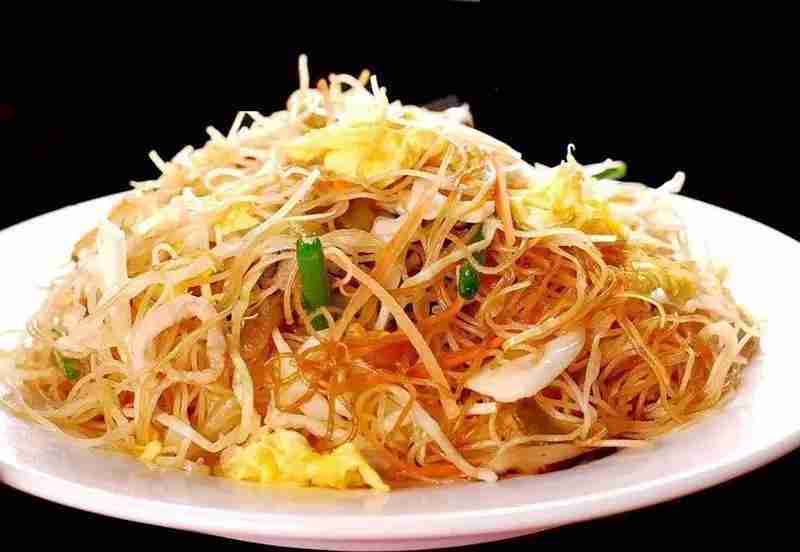 Chinese rice noodles are the perfect breakfast option for anyone with gluten intolerance or celiac disease as they are gluten-free and do not contain any wheat. Also, rice noodles are commonly eaten in South China, especially in Yunnan and Guangxi province, and they are the most popular cheap meal. More often than not, this breakfast snack is made with slices of different meat, pickled mustard, fried peanuts, and chopped scallions, but you can always add any other ingredient of your choice.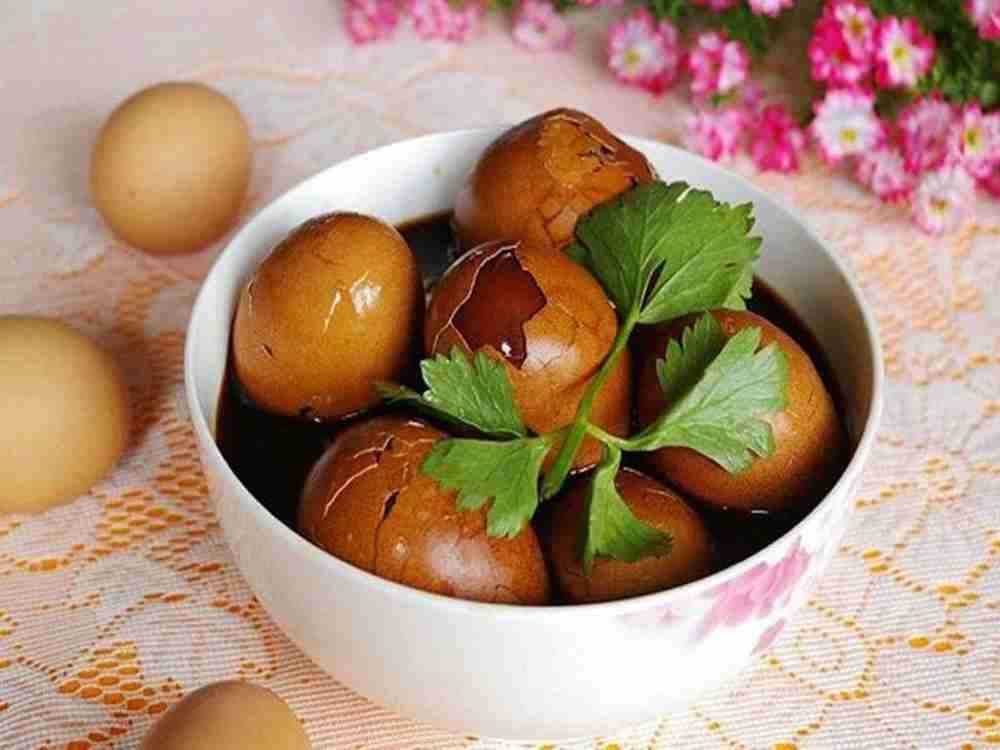 Chinese tea eggs, which are often eaten as a snack or an appetizer, are popular for their light brown appearance and their savory taste that comes from a mixture of flavors such as soy sauce, star anise, bay leaves, cinnamon, and black tea. They are a great source of protein and can be eaten often, especially if you are body building. While they originated in Zhejiang province as a way of preserving food for long periods of time, you can now find tea eggs in Asian restaurants, night markets and street vending joints in almost all Chinese communities across the world.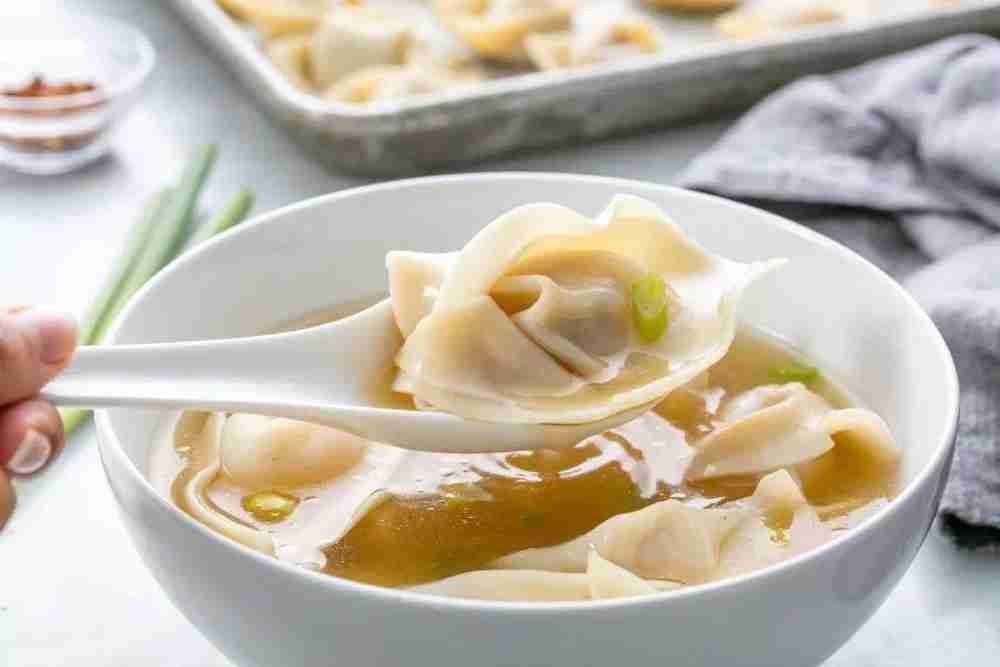 The Chinese wonton is a savory type of Chinese dumpling that has less filing than the Jiaozi dumplings and is wrapped in a thin yellow square dough wrapper. When thoroughly boiled, its skin becomes transparent and it has a very smooth texture. It is boiled in a sweet-scented and watery broth, deep-fried in a high-heat wok, or steamed slowly in a bamboo steamer. Some of the wonton fillings available are shrimp, ground pork, mushroom, vegetables, and fish.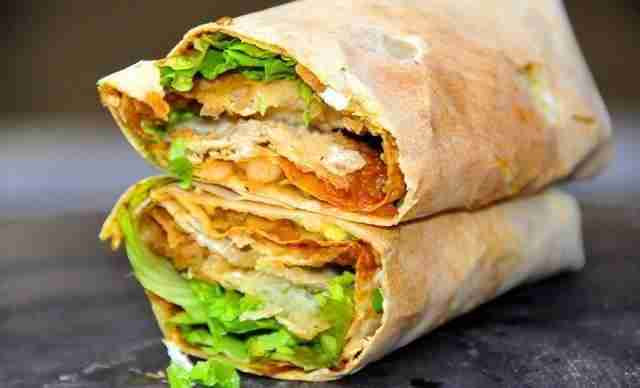 Popularly known as Chinese crepes, Jian Bing is one of the most loved foods that is commonly sold in several street stalls in China. It consists of a grain and wheat-based crepe, deep-fried crackers, chopped scallions, an egg, coriander, and a few spicy sauces that add flavor to it. It is popular for its multi-layered flavor, envelope-like shape, and most people eat it as finger food as people travel to work or school on busy mornings.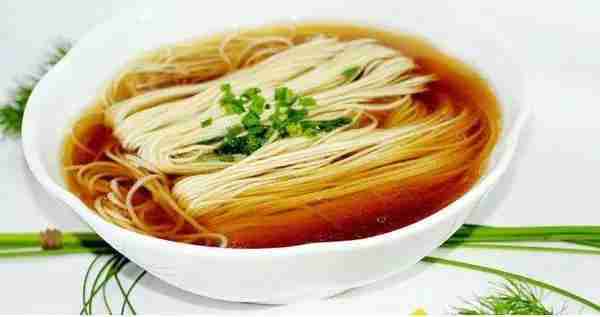 Chinese noodles, which are wheat-based, are a popular dish in Northern China where most people value wheat dishes. To give the noodles a different color and flavor, the Chinese add ingredients such as cereal, lye, or eggs. Once boiled, they are stir-fried, then served with sauce and other accompaniments. Also, they may be served in soup with meat and various ingredients. So, if you find yourself in any province in Northern China, don't forget to try out the Chinese wheat noodles!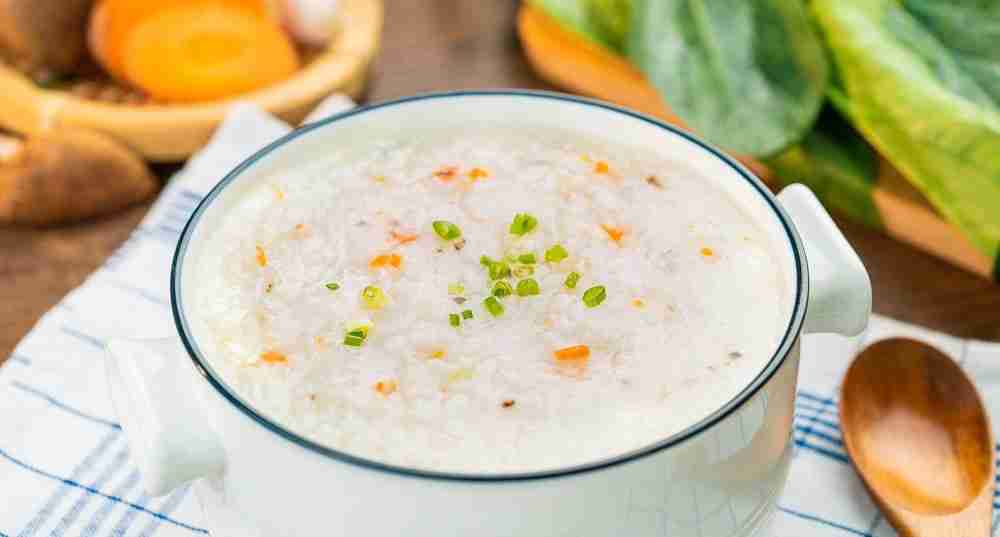 Chinese Rice porridge, which is locally known as Congee, is a classic breakfast dish in China and it is considered the most stomach-friendly breakfast food in the region.  It is made by boiling rice in a significant amount of water until it entirely breaks down into a pudding-like consistency. To add a great deal of flavor to the rice porridge, it is often served with fermented bean curd, wheat gluten, pickled cucumber, salted calm, dried bamboo shoot, salted duck egg, and very many other dishes.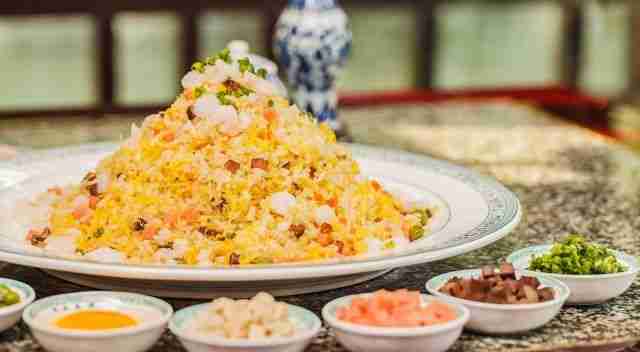 Fried rice, which is readily available in restaurants and hotels around China, is considered a filling, healthy choice, and naturally gluten free option for breakfast. To ensure that the rice tastes just right, Chinese chefs often add sauces such as oyster sauce, fish sauce, and soy sauce. Along with that, eggs are always added to the rice, and it adds significant proteins, vitamins, and nutrients to your meal. All in all, Chinese fried rice is the go to option if you are looking for a filling yet savory breakfast meal.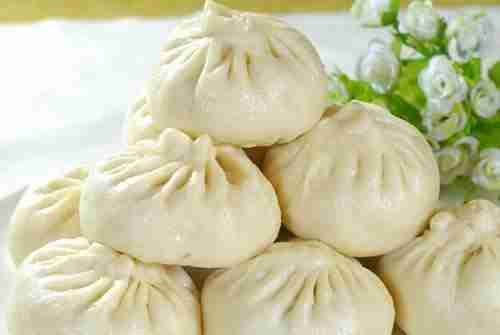 Also known as Baozi or steamed buns, Chinese buns are considered some of the warmest, most delicious and fluffiest bread-like dumpling of different stuffing that is well wrapped inside sweet, white dough. These buns are commonly filled with BBQ pork, but you can always try baozi with glazed mushrooms, beef, or fish, depending on your preferences. Besides that, you can choose to add chocolate to the bun for desert or vegetables for a healthier and light breakfast option. Unfortunately, this may not be a suitable option for anyone with gluten intolerance as it has a lot of wheat.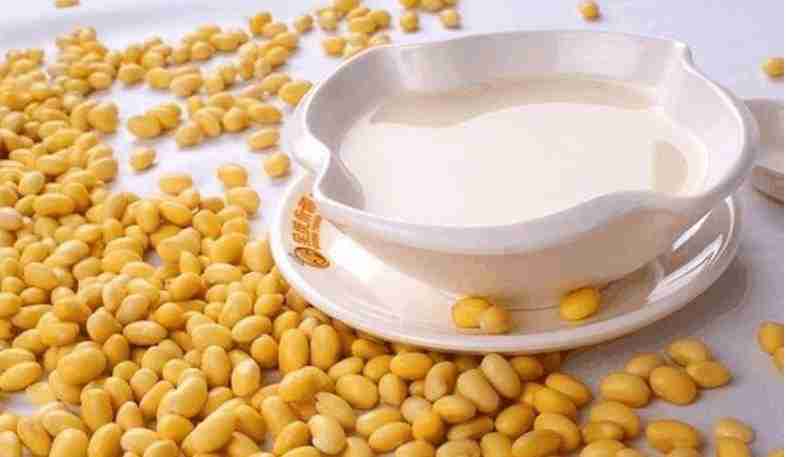 Often served with fried dough and known as Dou Jiang You Tiao, Chinese Soy Milk is one of the most renowned brunch/breakfast dishes in China. It is considered one of the easiest dishes to make and it is valued for its sweet taste. It is simply a soy milk soup that is slightly curled using Chinese black vinegar, and flavored with sesame oil, scallions, pickled radish, and crispy fried dough (the youtiao). To enjoy it, you can order it with soup dumplings and scallion pancakes on the side.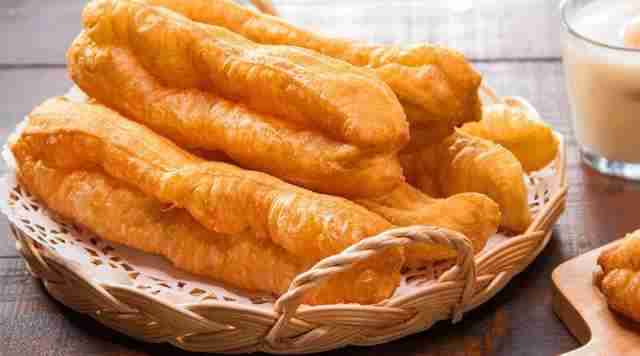 The Youtiao, which is also known as Chinese crullers, Chinese donut, Chinese churro, or Chinese fried dough, is one of the breakfast favorites in China. It is usually served along with steamed sticky rice, soy milk, shao bing (layered flatbread), porridge, or scallion pancakes. Without doubt, you will love its light, chewy, and airy texture. Also, you would be elated by its slightly salty and delightfully alkaline flavor, along with its availability in any eatery near you.