4 Beauties Of China(Most Beautiful Woman In Chinese History)
Posted On October 5, 2021 / Written by yelang
According to a Chinese Legend, the four great beauties of China – Yang Guifei, Xi Shi, Diaochan and Wang Zhaojun – are regarded the most beautiful women of ancient china. Each one of them gained their reputation from the influence they had over different Chinese kings and emperors during their respective eras. Read on to learn more about them.
Xi Shi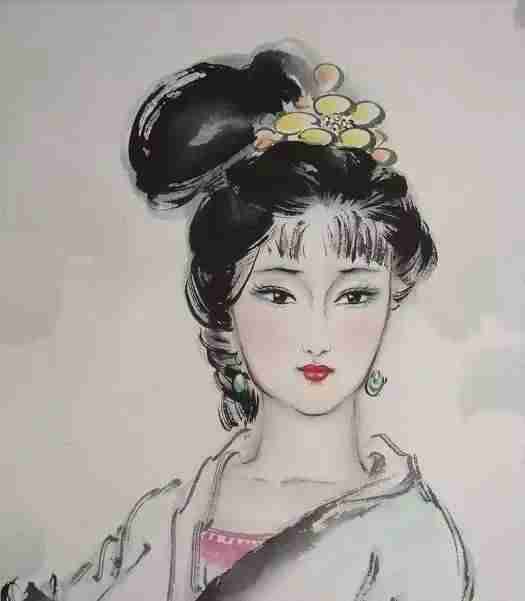 Who is xi shi? Xi Shi lived during the Spring and Autumn period. Her hometown was in Zhuji, the capital of the ancient kingdom of Yue. She was so beautiful that every time the fish saw her reflection in the water, they forgot how to swim and drowned. King Goujian, the king of the ancient Yue Kingdom, went through 10 years of hardship in attempt to defeat Fuchai, the king of Wu kingdom.
One of Fuchai's greatest weaknesses was a beautiful woman. For this reason, King Goujian decided to use Xi Shi as part of his plan. Xi Shi, however, was in love with Goujian's minister – Fani Li but that did not stop the king. Gouijain sent Xi Shi to King Fuchai as a gift. Immediately, King Fuchai saw Xi Shi he was impressed by her beauty and fell in love with her. He spent all his time entertaining the beautiful lady and forgot that he had a kingdom to run. He didn't care about his state affairs and killed his best advisor – Ziku. As time went by, the strength of his kingdom dwindled and his army didn't have the capacity to sustain themselves during a war. When King Goujian launched his strike, he wiped out the entire army and destroyed the Kingdom of Wu. King Fuchai then committed suicide out of regret.
There are two different accounts of Xi Shi's death. The first one claims that King Goujian drowned Xi Shi in a lake because he was afraid that he would be swayed by her beauty. The second account claims that Xi Shi went back to Fan Li and the two went away for good to explore their love life.
Wang Zhaojun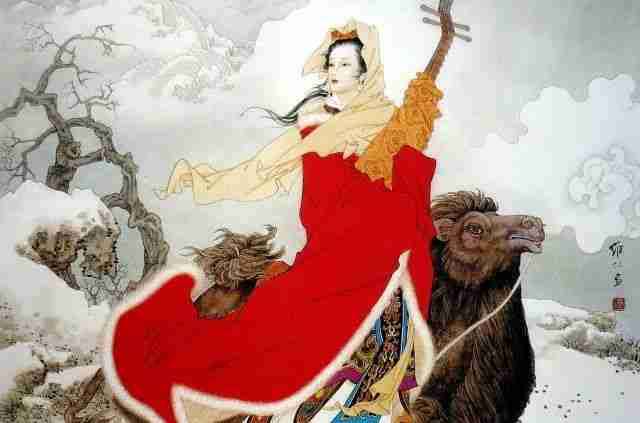 Who is Wang Zhaojun? Wang Zhaojun lived in the south western Han Empire and was born to a prominent family of Zighui from Nan County. She was entrancingly beautiful that birds in flight fell from the sky immediately they saw her.
Chinese legends claim that Wang Zhaojun became a part of Emperor Yun's concubines when she was still young. She remained as a lady-in-waiting and the emperor never really visited her. When the emperor wanted to choose a new wife, he requested for portraits of his potential wives. Naturally, women would bribe the painters to make their portraits loom better. However, Wang Zhaojun asked her painter to deliberately make an ugly portrait so that she wouldn't have to marry the emperor.
Later, in 33 BC, when Huhanye visited the Han Empire on a homage trip, he asked for a Han beauty as his wife. To honor his request, he was presented with 5 women from Yun's imperial harem. One of the women was the gorgeous Wang Zhaojun. Emperor Yun was shocked at the sight of her beauty and immediately called for the execution of the painter who painted Wang's portrait because he felt as though he was duped. After her husband –Huhanye – died, she was subjected to marry his son. To avoid his, she decided to kill herself.
Diaochan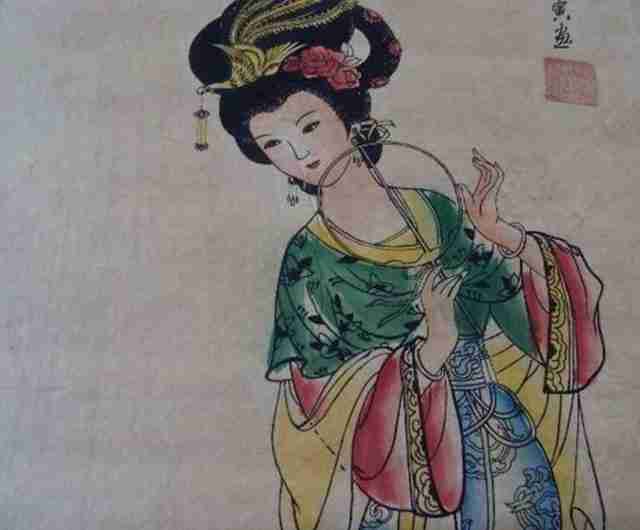 Who is Diaochan? Diaochan existed during the Late Eastern Han/Three Kingdoms period. She is said to be so luminously lovely that the moon itself often shied away in embarrassment when compared to her beautiful face. Diachan assisted the official Wang Yun in a plot to persuade warrior Lu Bu to kill is adoptive father, war lord Dong Zhuo.
Diaochan's beauty caused havoc between the war lord Dong Zhuo and the warrior Lu Bu. Her father presented her to the warrior Lu Bu and told him that someday he could marry his daughter. He then went to Dong Zhuo and presented his daughter as a potential wife. The who idea is that Diachan assisted the official Wang Yun in a plot to persuade warrior Lu Bu to kill is adoptive father, war lord Dong Zhuo. In fact, her father claimed that Dong Zhuo needed to take his beautiful daughter, Diaochan, as a mistress with immediate effect.
Now that the two men, father and son, were both married to Diaochan, she decided to use her beauty to turn them against each other by inflicting jealousy between them. She sneaked into Dong Zhou's bedroom and told her other husband, Lu Bu, that Dong Zhuo had violated her. In attempt to protect their love, Lu Bo then threatened Dong Zhuo.
Out of frustration, Lu Bu killed and burned his adoptive father, Dong Zhuo. Immediately after, he got Diaochan for himself. However, Dong Zhuo's men wanted to avenge his death. They defeated Lu Bu in battle, and Lu was forced to flee. There are several accounts about what happened to Diaochan after that.
Yang Guifei
Who is Yang Guifei? Yang Guifei, who is also known as Yang Yuguan lived during the Tang Dynasty (719-756). She was one of the imperial concubines of Emperor Xuanzong and was greatly valued. Supposedly, she had a face that put all the flowers in China to shame. Despite being slightly overweight, she was still considered very beautiful. Great emphasis is placed on the beauty of her face, her talents and the fact that she was greatly educated compared to other women during her era.
She was very talented in music. She could sing, dance, and play the lute. Her talents and education made her more attractive than all the other imperial concubines. Because of this, she earned the emperor's favor and was treated differently. Emperor Xuanzong often ordered his fleet of musicians to play the music 'Song of Rainbow Skirt & Feathered Dress' (he composed the song) to express his affection towards the Imperial Concubine Yang Guifei.
During that time, Yang caused a lot of envy in the region. Because of this, she was banished twice from the emperor's palace. However, the emperor was in love with her, so he called her back every time she was banished. Unfortunately, she also faced a suicidal death.