Who Was Xuan Zang And What Did He Do?-Hiuen Tsang
Posted On May 9, 2022 / Written by yelang
Xuanzang was an advanced Chinese scholar, a monk who took a 17-year pilgrimage to India and later did a memoir about his travels. His translation works have inspired books and motion pictures.
Who was Xuanzang (Xuanzang history)
When was Xuanzang born?
Xuanzang was born in the year 602 CE in Luoyang city in the Henan province.
When was Xuanzang alive?
He was born during the times of the Sui dynasty which collapsed when he was a boy aged 13years. Then came to the Tang dynasty and Xuanzang had a friendship with the second emperor of the Tang Dynasty Emperor Tang Taizhong
How did Xuanzang die?
Xuanzang died in the year 664 CE at the age of 61. He was put under house arrest due to his knowledge and many people who adored him. He was seen as a political threat though he had no political interests. Under this arrest, he lacked people to take care of him when he started ailing after he got overwhelmed by his translation works and had no aide.
What was Xuanzang famous for?
Xuanzang being a Buddhist scholar was famous for his wide travels including his pilgrimage to India. He was also known for being knowledgeable and for his translation of Buddhist scriptures. He has studied and perfected Sanskrit and had perfect knowledge of the western Asia countries.
What did Xuanzang do?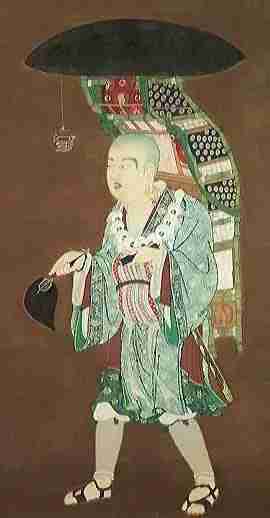 Xuanzang followed in his brother's footsteps to study at the Jingtu monastery where he was ordained as a novice monk at the age of 13 years. He then moved to Chengdu in Sichuan after the political and social instability that was caused by the fall of the Sui dynasty. Here, he studied more and was ordained as a full monk at the age of 20 years. He started his travels throughout china searching for Buddhist sacred books and finally ended up in Chang'an during the ruling of Emperor Taizong of the Tang dynasty.
He developed a desire to travel to the west in search of more knowledge and at the age of 27, he started his journey to the west which was a 17-year pilgrimage in the year 628 CE. He returned to China in the year 629 CE and was received by Emperor Taizong of the Tang dynasty who built him a place to do his translations. Emperor Taizong also convinced Xuanzang to do a memoir about his travels and also used him for his knowledge of the west to plan and conquer more western lands.
Xuanzang later opened Weishi which was the only conscious-only school with the help of his disciple Kuiji. The school's popularity grew but later declined after the demise of these two masters. His works were carried on in Japan by one of his pupils named Hosho who put up a doctrine of Ideation only school. This school grew to be the most popular and respected Buddhist school in Japan
Where did Xuanzang travel?
Xuanzang's travels were first in China where he sought after Buddhist sacred books. Later on, he started his journey to India during the western travel ban of the Tang dynasty. He traveled in stealth since he couldn't get a travel permit until he crossed over to another kingdom.
His journey took him through several kingdoms in central Asia and India. First he went through the Kingdom of Agni and met the King. The kingdom had many monasteries and monks, and he saw that the Monks had only three kinds of pure meat and that they were stuck in their Buddhist teachings so he carried on to the Kingdom of Kuchi where there were 5000 monks and learned the tales of the dragon race.
He then crossed to the Baluka kingdom where he met the Gorturks and traveled through the capital of present-day Uzbekistan. He studied monasteries here like Eastern Cakuri and Ascarya monasteries that had many Buddha Idols and Buddha footprints that emitted light during fast days. He then visits another monastery in Bakra country which was full of precious relics that the Turks always raided trying to steal.
Xuanzang crossed the great snow mountains into the kingdom of Bamiyana, modern-day Afghanistan, where he visits other Buddhist monasteries and recorded that they were Mahayana Buddhists. He travels east to Kapishi where he observes that the country had over 100 Buddhist temples and also about 10 Buddhist temples.
He then entered India as he crossed the Black ranges and described it as a vast country with seas on three sides and snow mountains to its north. He studied in the Nalanda monastery and visited all sites with a connection to the life of Buddha. He later returned to China with many Sanskrit texts that he set to translate.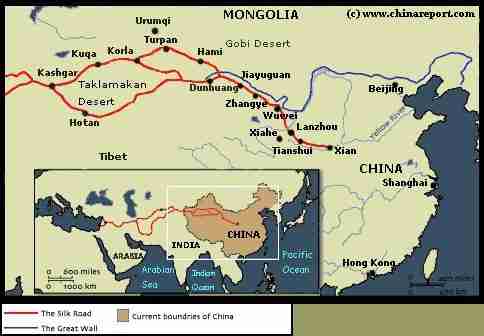 Why is Xuanzang important?
Xuanzang is important because he documented so much information not only on Buddhist texts but also his documentation of his journey to the west was greatly detailed. He made Buddhism in China stronger as he taught according to the translations of the Sanskrit texts he carried from India.
He played a major role in the expansion of the Tang dynasty even though he wasn't into politics. His knowledge of the western parts was used in planning attacks that led to many kingdoms being conquered by Emperor Taizhong.
Why did Xuanzang travel to India?
Xuanzang traveled to India because he felt that the Buddhist scrolls in China were incomplete. He chose to go to India because it was the epitome of Buddhism. He wanted to study with the monks there and increase his Buddhism knowledge.
Xuanzang journey to the west?
Journey to the west was a novel published during the min dynasty based on the 7th-century Xuanzang's pilgrimage to India in search of sacred texts. The novel is more of a comic and has 100 chapters. Five of these chapters give the story of Xuanzang's travel to the west which is depicted as Tripitaka in the novel.
Xuanzang horse
In the novel Journey to the west. Xuanzang has a white companion horse which was a White dragon-horse named Bai Long Ma. It came to be when he visited the dragon prince and a dragon ate his horse by mistake. The dragon transformed into the white dragon horse and served him through his journey. The horse had transformation powers and could help find water oasis in the deserts.
Conclusion
Xuanzang was a very decorated monk who dedicated his life to acquiring knowledge and making it easier for others to understand. He was a very admired person who lived a simple but fulfilling life.