Where is South China
Posted On July 18, 2021 / Written by yelang
Are you looking to travel to South China and don't know where to start, or did you get yourself a scholarship in South China and are trying to familiarize yourself with the area, or did you just get a job in South China? Well, you have come to the right place. In this article, we will discuss South China extensively.
Several rules apply when traveling to a different country. The general rule of thumb is to take your hotel business card as well as a picture of it saved on your cell phone and have a copy of your passport saved, scanned, and printed out somewhere. While all these help you keep track of your movements and allow you to get around any country, your trip only gets adventurous if you have an idea of where you are going and specific places you would like to visit. Before you get to South China, you are better off acquainting yourself with the respective provinces and cities that make up the region and familiarizing yourself with the exact location of South China.
Where is South China located?
South China is a geographical and cultural region in China that covers the southernmost part of China. Most of the citizens of South China are not native speakers of Mandarin Chinese. Instead, Cantonese is the most commonly spoken language in the region. The Guangxi region of South China has the largest concentration of Chinese minorities, each with its respective language.
Many of China's Mariners and traders come from South China and overseas Chinese trace their ancestry to this particular region. All the provinces in South China have a coastline as it is surrounded by the South China Sea. Geographically, the South China Sea is bordered by South China, Malaysia, Taiwan, Indonesia, Thailand, Brunei, Vietnamese, and the Philippines Singapore. This area plays an essential role in the geopolitics of the Indo-Pacific.
Guangxi, a province in South China is renowned for its karst limestone terrain, with ham drop-shaped hills that inspire Chinese landscape paintings. Considering its strategic position, Canton is an important trading port, and the whole region is a major trading area. It hosts 4 out of 6 of China's Special economic zones and its recent economic growth has actively contributed to a large portion of the world's commercial shipping passing through the South China Sea, which is right next to the South China region.
South China Provinces
The provinces of South China are;
Guangdong Province
Guangdong is also known as Kwangtung or Canton Province and is a coastal province on the north shore of the South China Sea. It is the most populous province and has the largest economy of any other province in China. It features the Pearl River Delta Economic Zone which is the core point for manufacturing, high technology, and foreign trade. It hosts Shenzhen, the first special economic zone, and Guangzhou, its capital, which are the world's most populous mega cities and the two Chinese prefecture-level cities by GDP. Guangdong province contributes to approximately 12% of the total economic output of mainland China, and its offices a wide-ranging set of Chinese and foreign corporations as well as a home to nearly all production facilities in the country. The province hosts the Canton fair, which is the largest import and export fair in China, and it greatly benefits from its proximity to Hong Kong, the financial hub of China.
Guangxi Province
Guangxi is an autonomous region of the people's republic of china, and it is officially known as the Guangxi Zhuang Autonomous Region. It features mountainous terrain, and it is placed in the frontier of Chinese civilization throughout Chinese history. Since the reign of the Yuan dynasty, it has been considered an open, wild territory, but it has made considerable progress in its economic development since 1949. Canals, dams, and reservoirs have been built in the region to ensure sustainable irrigation, and they have also put up hydroelectric stations to stimulate modern industry. Also, rural industries have been developed in Guangxi province to diversify the popular village economy. Its population is unevenly distributed, and a great majority of its population lives in rural areas. Regional languages and dialects such as Min, Cantonese, Pinghua, Hakka, and Zhuang are spoken alongside Mandarin Chinese.
Hainan
Hainan is the smallest province in the people's republic of china, and it features several islands in the South China Sea. From 1950 to 1988, it was a part of Guangdong until it was made the largest special economic zone by Deng Xiaoping as part of the Chinese economic reform. 15% of its population is made of the Krai-Dai speaking ethnic group and the Aki people, who are the longest natives to the Island, and the Han population make up 82% of the province. The main languages spoken in Hainan are Lingaoese, Min Hainanese, Mandarin, Hakka Chinese, and Yue Chinese.
Hong Kong
Hong Kong is a metropolitan area and a special administrative region of China and is officially known as the Hong Kong Special Administration Region of the People's Republic Of China. It runs in a capitalist service economy characterized by free trade and low taxation, which has made it a home for the 2nd-highest number of billionaires and other high-net-worth individuals. Even so, it is still the province with the highest income inequalities among the population. Its residents have the highest life expectancies in the world, the largest number of skyscrapers, and an extensively developed transportation network.
Macau
Macau is a special administrative region of the people's republic of China and a city that is officially known as the Macao Special Administration Region of the People's Republic of China. It was a Portuguese colony after Ming China leased it to Portugal as a trading post in 1557. It then remained under Portuguese rule until 1999, when it was officially transferred to China. This explains why a lot of its architecture features a blend of Chinese and Portuguese aesthetics and construction styles, which made it a historic center. Currently, it is well renowned for gambling tourism, and it is a major resort city. According to calculations by the Macau government, it had a high human development index and had the highest GDP per capita based on purchasing power parity.
South China Cities
There are about 15 cities in South China, but in this section, we will discuss 9. The cities of South China are;
Shenzhen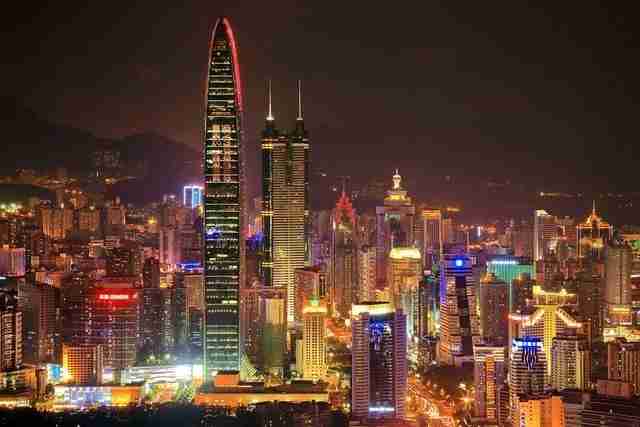 It features a vibrant economy due to the rapid foreign direct investment after the policy of reform and opening up in 1979. In 1980, it was established as China's first special economic zone, and its name comes from the former country, whose train station was the last stop on the mainland Chinese section of the railways between Kowloon and canton. It is among the fastest-growing cities in the world and is a leading global technology hub. Also, it is a leading financial center in the Asia-pacific region and an international hub of research and innovation in China.
Guangzhou
Guangzhou city is the most populous city in the Guangdong province and has a history of over two thousand years. Formerly, it was the main terminus of the maritime Silk Road and up to date, it is a major port and the main transportation hub in China. It has a large domestic migrant population and has one of the most expensive real estate markets in the country. It was ranked as the best commercial city in mainland China by Forbes for 3 consecutive years (2013-2015) and is identified as a global first-tier city along with Stockholm and San Francisco. Also, it is a great education center and knowledge acquisition hub with China's most prestigious universities including, South China University of Technology, Jinan University, South China Normal University, and Sun Yat-sen University.
Dongguan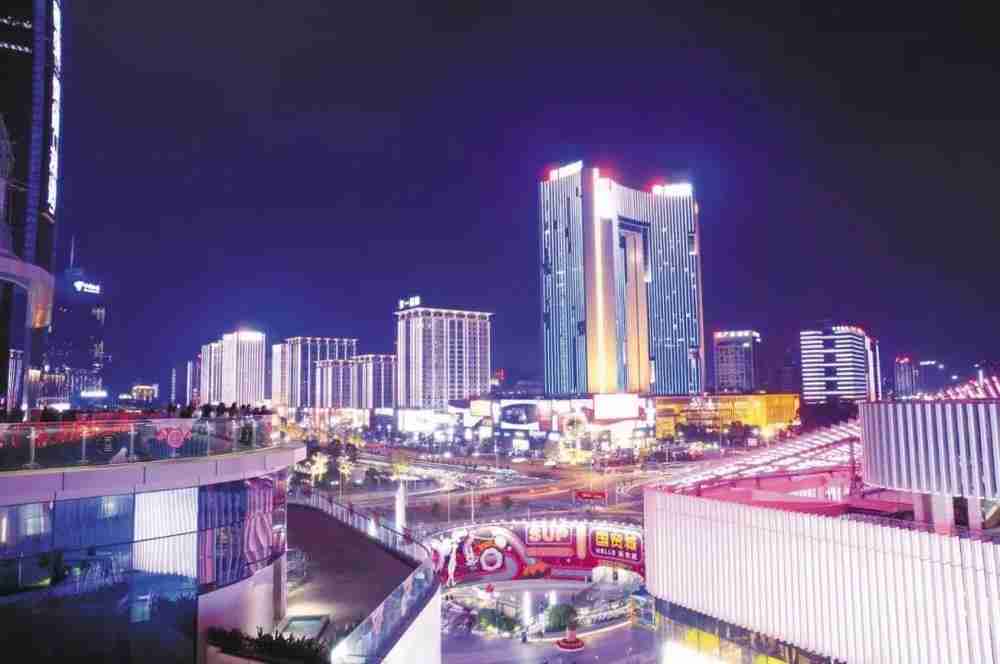 Among the prefecture-level cities in central Guangdong province in Dongguan. Its administration is considered progressive as it is constantly seeking foreign direct investment, and it is home to the New South China Malls, which is one of the world's largest shopping malls. Also, it is home to several accredited universities such as Dongguan University of Technology, Guangdong Medical University, and Guangdong Universities of Science and Technology, which are great for anyone seeking science-based careers. It features a large influx of economic migrants from other countries and other parts of the world, so Mandarin is commonly spoken.
Hong Kong
Hong Kong serves as a metropolitan area and a special administrative region of China. Initially, it was a sparsely populated area of fishing and farming villages, but eventually, it grew into one of the most significant commercial ports and financial centers of the world. It features a major capitalist economy characterized by free trade and low taxation, which has significantly impacted its economic growth. Its currency has become the 8th most traded currency in the world and it is home to several billionaires and high net worth individuals. Even so, there are great economic inequalities that exist among the population.
Foshan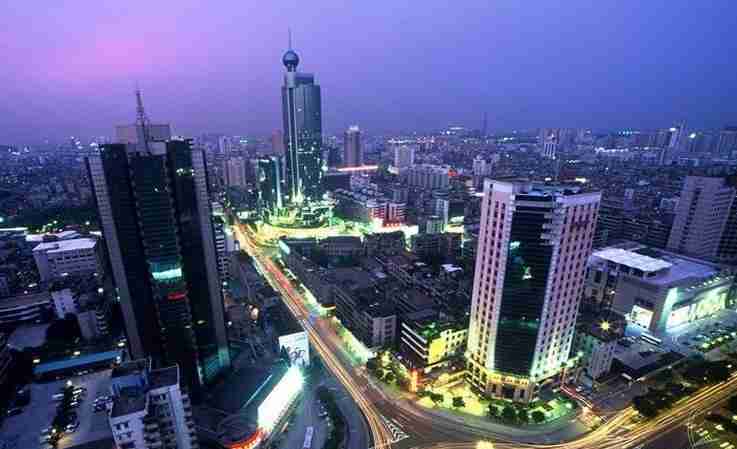 Just like Guangdong, Foshan is a prefecture-level city found in Guangdong province. It forms part of the western side of the Pearl River Delta Economic Zone. It is the home of Nanquan, which is a type of Chinese martial art; Cantonese opera, a well-renowned genre of Chinese opera; and lion dancing, which is often amusing to tourists.
Shantou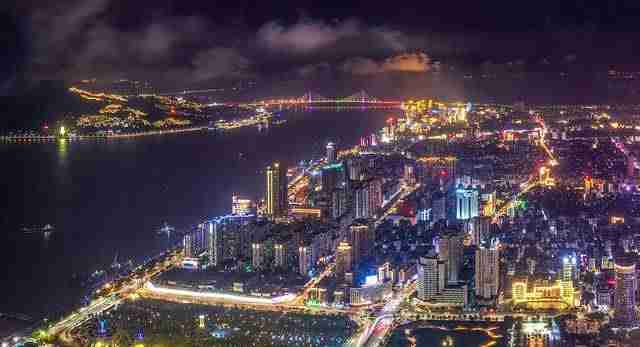 Shantou, a prefecture-level city, is a significant city that played an important role in 19th-century Chinese history as a treaty port established for Western trade and networking. In the 1980s, it became a special economic zone but did not flourish like Xiamen; Shenzhen, and Zhuhai cities. Even so, it remains an important economic center and an educational center, housing Shantou University that is part of project 211 in China.
Zhongshan
Zhongshan, a prefecture-level city, was named after Dr. Sun Yar-sen who was the founding father of The Republic of China. It was simply named in his honor.
Nanning
Banning is the capital city of Guangxi province, and it is popularly known as the 'Green City' due to its lush subtropical foliage. Former, it was a commercial and administrative center, but with time, it has become a financial, economic, and cultural center in the province. Also, it houses universities such as Guangxi medical university, Guangxi arts university, and Guangxi University for Nationalities, hence an education hub.
Huizhou
Huizhou is a prefecture-level city that is close to Hong Kong. It is a beautiful city with a reputation of being the center at which Triad crime bosses meet to negotiate. It is also one of the most architectural pleasing small cities with plenty of five and four-star hotels, which is pleasing to anyone new to the country.
Conclusion
Most parts in South China fall into the humid subtropical climate category, and the climate is almost similar to the eastern sides of larger continents. The summers are hot and muggy, and the winters are mild. All in all, it is a great region to explore, and you would be impressed by its terrain and history.