What Is Chinese Cupping Used For? (Ba Guan)
Posted On September 27, 2021 / Written by yelang
Cupping is a type of alternative therapy used in traditional Chinese medicine. It involves placing different types of cups on a person's skin to create suction. According to the Chinese, the suction actively facilitates healing with blood flow. The whole idea is to remove stagnation from one's body and stimulate the flow of 'qi' in the body. Qi is a Chinese word that describes the free flow of vital energy circulating throughout one's body and the world around us. The Chinese believe that if qi is disturbed, it creates blockages and other imbalances in the body.
That said, the whole idea of cupping is to balance yin and yang, that is, the negative and the positive within one's body.  It reduces overall tension and ensures improved blood flow and promotes cell repair. Also, cupping can help form new connective tissues in the body and create new blood vessels in those tissues.
What cupping does?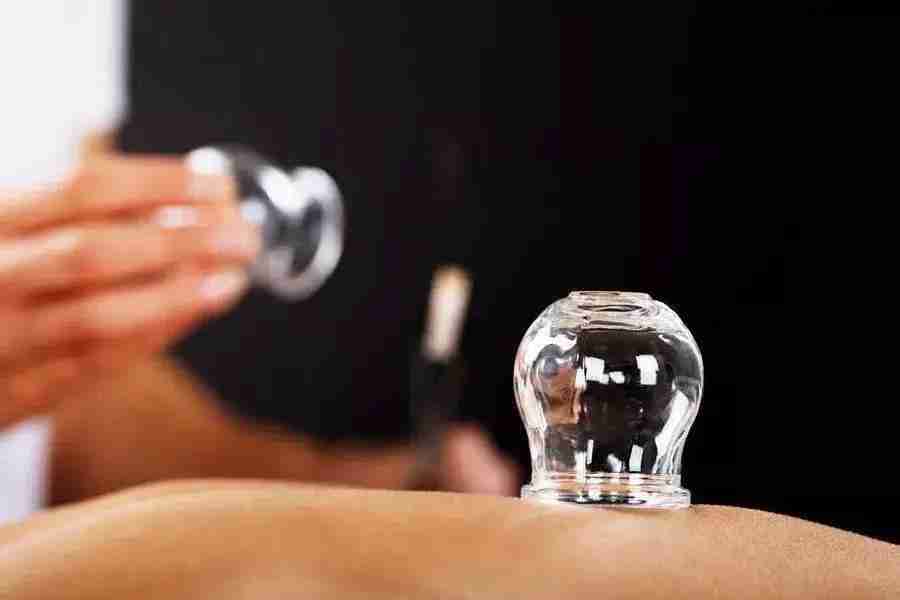 Cupping therapy is a form of alternative medicine in which a local suction is created on the skin with the application of heated cups. Its practice mainly occurs in Asia but also in Eastern Europe, the Middle East, and Latin America.is also called Ba Guan or fire cupping. Traditional Chinese medicine identifies that the stagnation of energy flow in the body and blood causes pain and diseases. For this reason, cupping is necessary to ensure a consistent circulation of blood and qi in the area being treated, resolving tension, swelling, and pain. By drawing impurities toward the surface of the body, the toxins found in that area are removed.
Additionally, cupping loosens any connective tissues of fascia and ensures stimulated blood flow to the body surface. It also stimulates tissue relaxation and ensures better cell-to-cell communication.
When was cupping invented?
Cupping therapy can be traced back to Egyptian, Chinese, and Middle Eastern cultures. The ancient Egyptians are said to be the first people to use cupping therapy systematically. The oldest medical text in the world – the Ebers Papyrus, records the earliest use of cupping therapy as early as 1,550 B.C. During that time, the cupping technique of treatment was used by medical practitioners solely for bleeding purposes.
History of Cupping Treatment
Some literary sources claim that the Chinese are the inventors of cupping, while others claim that ancient Egyptians were the first to invent the cupping technique at around 1500 B.C. That said, we will break down the history of cupping according to different cultures.
One of the oldest medical textbooks in the world – the Ebers Papyrus – claims that cupping was used by the ancient Egyptians at around 1500 B.C to treat different ailments such as weakened appetite, vertigo, menstrual imbalances, fever, and pain. In addition to that, different illustrations of cupping were found on the Temple of Kom Ombo, which is one of the most ancient temples in Egypt.
Chinese Traditional Medicine
According to several Chinese literary sources, cupping was initially used during the early Han Dynasty Era. Ge Hong, a famous Chinese herbalist and physician who lived during the Jin Dynasty, is said to be the first one to use the cupping technique in ancient China. He believed that by combining cupping therapy with acupuncture, nearly all diseases can be cured.
Hippocrates, who is considered the father of modern medicine, used cupping to treat structural problems and internal disease during his time as a physician in ancient Greece. He claimed that cupping was ideal for treating menstrual irregularities and angina.
The cupping technique spread to various European countries during the Renaissance era. It was commonly used to treat gout and arthritis in Italy. In the 18th century, doctors used the cupping technique to treat chest infections and the common cold. In the late 18th century, when modern medicines and treatment techniques were introduced, the use of cupping therapy lessened.  However, it seems to have become more popular in the 21st century as people demand for complementary and alternative therapies.
History of Chinese Cupping
The history of Chinese cupping dates back from the year 281 AD.  It was an ancient Taoist medical practice and was widely used in the courts of Imperial China during those times.  Its administration was first recorded by Ge Hong, in an ancient tract called Handbook of Prescriptions for Emergencies.
Ge Hong was a practicing Taoist, an alchemist, and a medicinal herbalist.  He was famous during his time as an accomplished healer and a trusted confidante of many high officials in ancient China.
During those times, Ge Hong and other medicine men used animal horns for cupping.  That is why in some medical tracts of the empire, cupping was referred to as the horn technique of healing.
Other ancient medicine men in the Arabian Desert and the Indian sub-continent also used cupping technique as one of their healing methods.  However, their practices in these areas were recorded at a much later time.  
This led researchers to believe that cupping was indeed a Chinese invention and its practice was older than stated in recorded history.  There were horn implements that were discovered in the deep East Asian regions, especially in Northern China, Japan, and the Korean peninsula.
During the Tang Dynasty, cupping was the principal treatment for pulmonary tuberculosis.  It was also used in conjunction with acupuncture and moxibustion.  In fact, the three ancient medical practices became the standard treatment for chronic pulmonary diseases during the reign of the Tang Dynasty.
The ascension of the Qing Dynasty to the Imperial throne of China also saw the emergence of other tools used for cupping.  Qing doctors experimented with bamboo cups and ceramic pottery.  The practice came to be known as the fire jar qi.  It started the introduction of the wet method of cupping.  
The bamboo cups were usually boiled and these were placed on affected areas.  These practices have been enshrined in the definitive medical tract called Supplement to Outline of Materia Medica by the famous physician Zhao Xuemin.
During the time of the Qing Dynasty, cupping technique and acupuncture were integrated into a single session therapy.  Heated cups were normally placed over embedded acupuncture needles.  It was also during these times that cupping was indicated for the treatment of common colds, back pains, knotted nerves and muscles, and arthralgia.
A variation of this technique was recorded in the Arabian Desert.  Medicine men in those areas made small incisions on the areas to be cupped.  It thus sucked bad blood from the body and helped cleanse the system of the patient.  It probably draws inspiration from the Chinese cupping methodologies of the Qing Dynasty period.
What are cupping sets used for?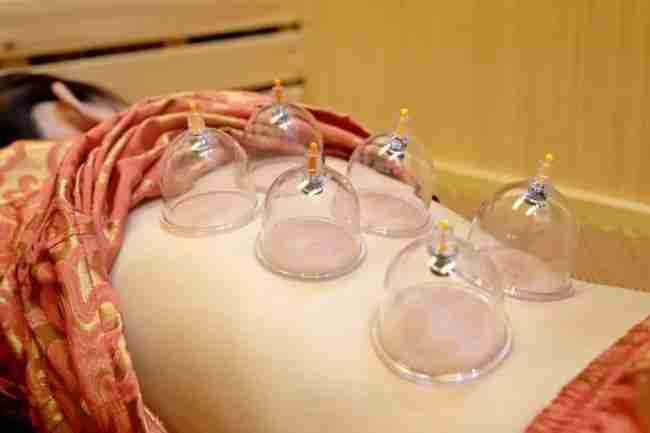 As we mentioned earlier, cupping therapy is an alternative type of treatment, in which a medical practitioner/therapist/physician places special cups on the surface of your skin for a few minutes to create section. The cupping sets are used for many purposes, including to help with blood flow, to reduce inflammation, to relive pain, for relaxation purposes, as a type of deep-tissue massage, and to promote well-being.
How to use cupping set
Generally, there are different cup sizes and cupping methods used during a cupping therapy session. These determine how the cupping sets are used. Smaller cups are often used for smaller areas or for contour massage, while larger cups with consistent suction are used to loosen stagnation, adhesions, and for trigger point release. These silicone cups are then used to perform 4 different cupping techniques: flash cupping, static cupping, shake/rotation cupping, and dynamic cupping.
Flash cupping, which relieves congestion and sinus pressure, involves the repeated placement and release of cups on the surface of the patient's skin. Here, you need to squeeze the cup to create suction before placing it on the skin. Once on the skin, release and repeat for 15 minutes per area.
When using this technique, the cups are placed on a single part on the body, without movement. To begin, add water to the area you are planning to cup then compress the cup to create vacuum suction. Leave the cups on the skin for about 3 to 5 minutes. If the cup pops off, reposition it then re-apply it to the same skin surface.
This cupping technique involves moving the cups when in the static position. Once you have placed the cups, you need to shake or rotate them side-to-side. This method is ideal for deep tissue works, to soften scars, and for myofascial or trigger pint release.
This involves sliding the cups across the surface of the skin. To do this, apply oil to dry skin or use on wet skin with body soap in the shower. Compress the cup to create a vacuum suction then glide the cup in up-down, circular, or zig-zag motion.
How long- Cupping therapy?
The typical duration of the cupping treatment often varies from 15-25 minutes and can go up to one hour, depending on one's symptoms. The treatments can be done on a daily basis for anyone with acute problems and every other day for patients who have more severe and chronic conditions. Whatever the case, the cups shouldn't stay on for too long because they can cause skin blisters, especially if you are undergoing excessively tight cupping or skin burns due to dripping alcohol from the cups.
Is cupping therapy effective?
There are several studies and theories that suggest that cupping therapy is indeed beneficial for certain health conditions. However, the research done on cupping therapy is low-quality and isn't conclusive. That said, we can deduce that cupping therapy is effective, but only to a certain extent. Let us expound further on this.
There is a study paper in the journal PLoS One Trusted Source that clearly states that cupping practitioners believe that cupping works by creating hemostasis or hyperemia around a patient's skin. This means that cupping significantly increases or decreases one's blood flow under the cups. It is from the same study that we learn that cupping has links to the acupoints/meridians on a person's body, which are central to acupuncture therapy. In that regard, cupping is often used to relive pain and for treating acne.
However, most doctors and physicians consider cupping therapy a complementary therapy. This however, does not rule out its effectiveness. It only means that cupping therapy is an addition to already existing treatment methods and isn't often used on its own.
How long does it take for cupping therapy to work?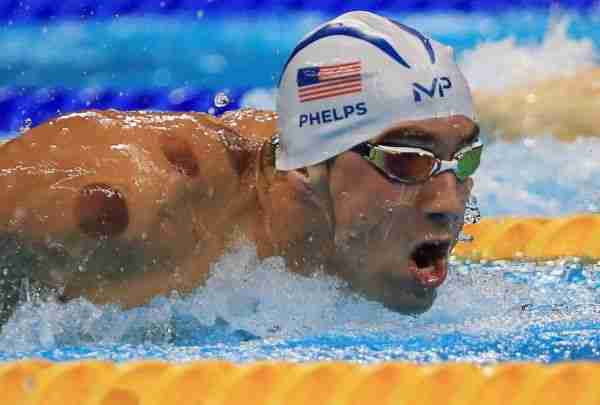 Generally, your skin is bound to turn red as the blood vessels in your body respond to the changes in pressure. However, it all depends on how long the cups are left on your skin. Also, the success of cupping is seen after a certain time period. That said, we are left with the question; how long does it take for cupping to work? Well, the answer to this question depends on the method of cupping used and the number of sessions you undergo.
With dry cupping, the cups should be set in place for a specific amount of time, usually between 5 and 10 minutes. With wet cupping, on the other hand, the physician would leave the cups in place for a few minutes, let's say about 3 minutes, before he/she removes the cup and makes a tiny incision to draw blood. One session would last between 15 minutes to an hour. Within these given time frame, you are bound to feel slightly better than you did before cupping therapy.
The full benefits of cupping therapy, however, are usually achieved after 5-10 visits, depending on the intensity of your symptoms. Ten sessions are often considered to be one course of treatment. Sometimes, you may notice immediate benefits of cupping therapy, especially when dealing with longstanding chronic problems or emotional issues, but these are often short lived. If you want to enjoy prolonged benefits of cupping, you are recommended to undergo a maximum of 10 sessions.
What are the side effects of cupping therapy?
Cupping is a relatively low-risk type of therapy, as long as you are visiting a highly skilled and well trained professional. However, you are likely to experience some of these side effects after cupping therapy;
Burns from the heated cups
Slight headaches, often associated with the heat (especially if your sessions last an hour)
Bruises from the acupuncture needles
Mild discomfort, which often manifests in the form of muscle tension and soreness
Slight fatigue, especially if you have longstanding chronic problems
Skin infections, scarring, or itching on the surface of the skin where the cups are placed
In addition to that, if the cups and acupuncture equipment used on your skin become contaminated with blood and aren't properly sterilized between different patients, you can contract blood-borne diseases such as hepatitis B and C.