What Is Hot Pepper Soup? – Hulatang
Posted On January 7, 2023 / Written by yelang
Hulatang, a.k.a spicy soup or hot pepper soup, is a traditional Chinese soup typically enjoyed during breakfast, especially in northern China. This soup is versatile as it can be accompanied by several sides, like bread. Read on if you've never had hot pepper soup or Hulatang and would love to learn more about it, including its ingredients, history, and how it's prepared.
What is hot pepper soup – Hulatang – made of?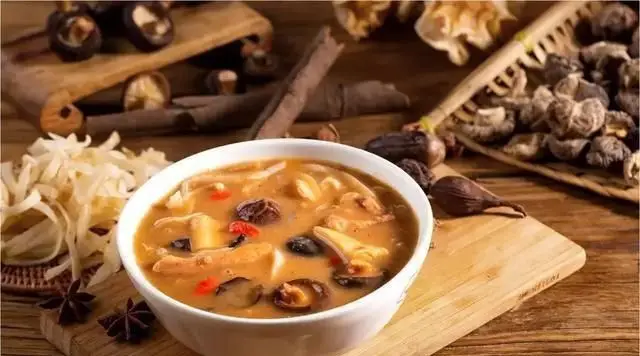 Hot pepper soup or Hulatang is prepared with cooked beef/meatballs, salt, ginger, beef soup, vermicelli noodles, flour, vinegar, kelp, sesame oil, pepper, and spinach. The most common variation of Hulatang includes vegetables like carrots, zucchini, potatoes, and cauliflower. These ingredients result in a thick and extremely spicy soup with a slightly sticky texture.
Hulatang is typically served with either Chinese flatbread, green onion pie, or deep-fried dough sticks. Sometimes, coriander, sesame oil, or chili oil is sprinkled or drizzled on top of the soup to garnish.
Hulatang history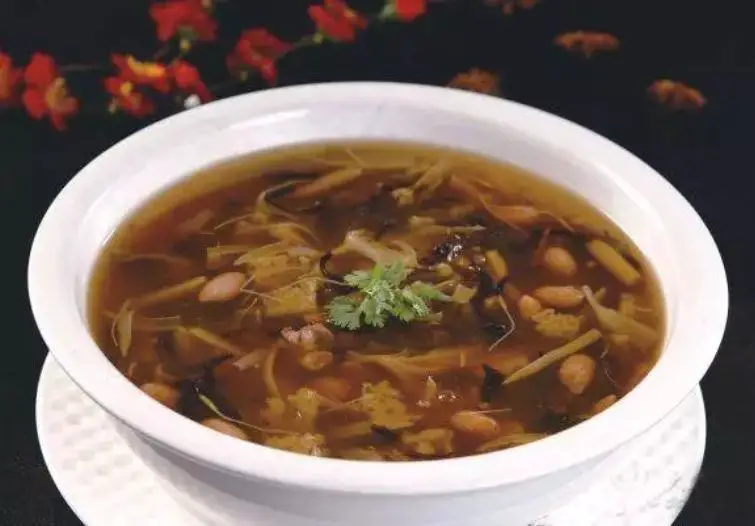 Hulatang originated from China in Henan Province but became famous in Shaanxi Province. Hulatang got to the US thanks to the Chinese immigrants and adopted the name "spicy soup." Over the years, the hot pepper soup has evolved into numerous variations, with the most popular versions being Xiaoyaozhen and Beiwudu. The various have risen due to different taste preferences, although the soup has maintained its original, elemental form.
Another Chinese legend suggests that Hulatang originated during the Ming Dynasty when a high-ranking official discovered the secret recipe from a Taoist and prepared the soup for Emperor Jiajing.
How to make hot pepper soup
As mentioned earlier, hot pepper soup has numerous variations depending on an individual's flavor and taste preferences. The recipe below is for hot pepper soup's most common version.
To make Hulatang soup, you'll need the following ingredients;
For meatballs;
2 stalks of finely chopped spring onions
1 teaspoon of white pepper powder
1 teaspoon of Chinese cooking wine
400g minced beef
1 teaspoon of minced ginger
1 teaspoon of five-spice powder
1 teaspoon of salt
2 teaspoons of cornstarch
Oil
For soup;
½ sliced cabbage
2 teaspoons of sesame oil
1 teaspoon Szechuan pepper powder
1 teaspoon white pepper powder
1 liter of chicken stock
3 pieces of medium potatoes
½ teaspoon of five-spice powder
½ teaspoon of minced ginger
Chili oil
2 stalks of sliced spring onions
2 pieces of medium carrots
2 pieces of sliced zucchini (chunks)
1/3 cup of tapioca starch (dissolved in 1 cup of water)
2 cloves of minced garlic
Salt
 Oil
To prepare the soup, combine all the meatball ingredients and form small meatballs.
In a large pan, pour a small amount of cooking oil and place it over high heat; fry the meatballs until slightly brown, and then set them aside. In the same pan, fry ginger, spring onions, and garlic with the leftover oil from the meatballs, and then add the chicken stock into the pan and an additional cup of water. Bring the stock to a boil, add the meatballs, carrots, and potatoes and let it boil, and simmer for another 10 minutes.
Add zucchini to the simmering meatballs and let it cook for about 3 minutes, then proceed to season your meal with all the seasoning ingredients.
Add cabbage to the mixture and let it boil for about a minute; pour in the tapioca mixture and let the soup boil further until it gets thick, and lastly, add sesame oil, mix gently and turn off the heat.
Serve your Hulatang soup in a bowl, drizzle some chili oil, and enjoy.
Conclusion
Hulatang originated in China, but today, it is a globally recognized and appreciated dish due to its versatility, health benefits, and flavor. With several readily available ingredients, you can prepare this soup in a few simple steps and enjoy it with the accompaniment of your choice.