What Does The Pig Symbolize In Chinese Culture?
Posted On October 17, 2021 / Written by yelang
Pigs are known as docile animals that do nothing but eat and sleep all day. Most people picture them as dirty creatures rolling in mud. In China, however, pigs are considered important. They have played an undeniable role in China's history and are considered one of the Chinese animal zodiacs.
But what do pigs symbolize in Chinese culture? In this post, we'll be taking a closer look at what the Pig represents in China. We will also examine it as one of the Chinese zodiacs to understand what they represent.
Symbol Of Pig In Chinese Culture.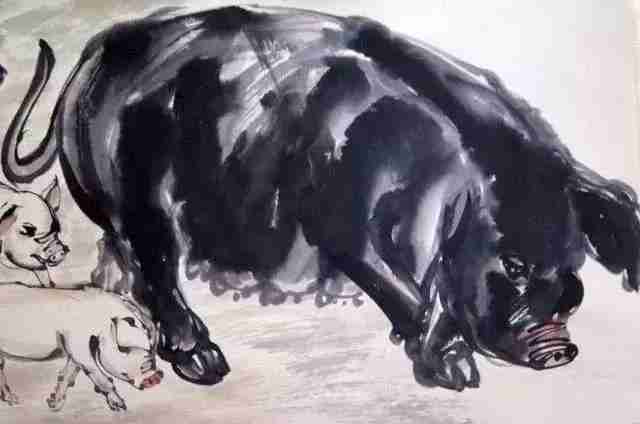 Pigs carry different symbolisms both in the commendatory and derogatory sense based on their characteristics and the role they played in Chinese culture. The derogatory symbols are based on the negative characteristics used to identify Pigs. For example, pigs are known to be lazy. As a result, they are among the fastest-growing livestock owing to their inactivity and the fact that they are always continually eating. Pigs are also known to live in pigsty which is usually dirty environments, hence the pigs are associated with filth. They also aren't as quick-witted as dogs; therefore, they don't understand what their masters need. Based on these characteristics, pigs are seen as symbols of greed, laziness, ugliness, and foolishness. In traditional Chinese culture, some people disdainfully used the term pig. Between the late Ming and early Qing dynasties, the term pig was used to refer to Chinese slaves sold abroad, who weren't likely to return to China.
This derogatory symbolic meaning attached to pigs is largely due to the prejudiced view with which people observe them. In ancient times, pigs were not seen in this sense. Instead, the Chinese used them as a measure of bravery. As such, people in Ancient China would raise pigs in their houses and use them as the central theme of most of their social activities. During hunting in the ancient period, for example, men's qualities were measured by the pig or wild boar in this case. If a man was unable to catch a pig, he was considered a coward. This belief was based on a type of font style where the character 敢 depicts a man holding a pig with his bare hands, hence the Chinese character was taken to mean bravery.
In addition, while today pigs are known to be docile, this was not their original nature before they were tamed and domesticized. In the wild, boars were known to be aggressive and would strike violently whenever they felt threatened. For that reason, in Ancient China, pigs were seen as a representation or reminder that one should march on fearlessly.
Aside from China, other regions like Japan and Europe adopted the same meaning of fearlessness and bravery associated with pigs. The Europeans viewed wild boars as the toughest and fiercest beasts in the wild, with armor-like skin and sharp buckteeth. As such Europeans would curve pig patterns on badges as symbols of bravery. The Japanese would also name their children pig-related names as an appreciation of the pig's brave spirit and the belief that their children would also grow up to be as brave.
Pigs also had a spiritual relevance in Ancient China. They were buried in the graves of the wealthy since people in that time believed that there was a relationship between pigs and wealth. Pigs were also offered as sacrifices or offertory, along with lambs and cows in the religious practices during the Shang and Han dynasties. Once a year, the emperor would host a morning meeting and people would bring pigs to worship. The bigger the pig you brought the more devoted you were considered to be. Some would even add orange in the pig's mouth to ensure that year came with good luck and prosperity.
Pig In Chinese Zodiac.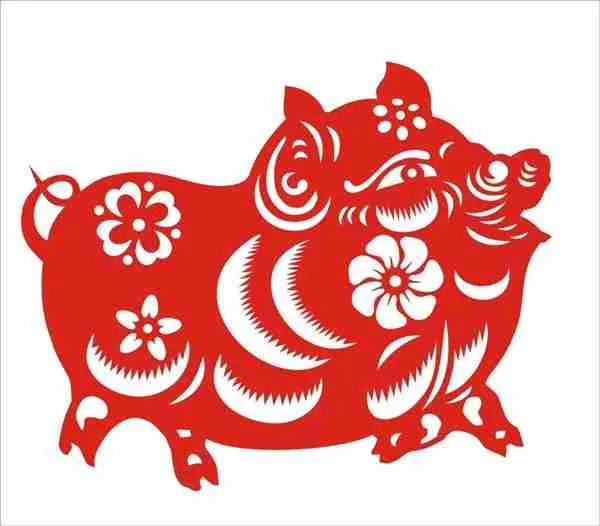 As we've mentioned, pigs are part of the 12-year cycle of Chinese zodiac signs. It is ranked 12th as the last zodiac and as such, it is considered to be a symbol of luck and wealth in ancient times. Being a docile creature, it bears no harm to anyone but instead brings affluence.
Those born in the Year of the pig are considered to be upright individuals who aren't pretentious. They are therefore easily trustable. Their compassionate nature also allows them to always lend a hand to anyone in need, therefore people born in this year tend to have many friends. The downside however is that pigs can be emotional and easily fooled, as such individuals born in this year are easily influenced and self-indulgent.
There are 5 types of pig people based on the five elements and the year they were born. Wood pigs are those born in 1935 and 1995 and are considered to be honest, simple, easy-going, and at times impetuous. Earth pigs, born in 1959 and 2019 are said to be extroverted, but a little bit suspicious. Water pigs are born in 1923 and 1983 and are said to be talented, ambitious, independent, and lucky individuals. Metal pigs are born in 1911 and 1971 and they are broad-minded, frank, and helpful individuals. Lastly, there are the fire pigs who are born in 1947 and 2007, they are believed to be brave and clever, and less talkative compared to the other types. Examples of famous people born in the Year of the pig include Ronald Regan (metal pig), Kendal Jenner (wood pig), and Hilary Clinton (fire pig).
Some of the lucky things for people born this year are the numbers 2,5, and 8, as well as the colors, brown, gold, yellow, and gray. Marguerites and Pitcher plants are also considered lucky for pig people. The unlucky elements, however, include the numbers 1,3, and 9. The colors red, green, and blue are also considered unlucky and should be avoided by individuals born during the pig years.
Conclusion.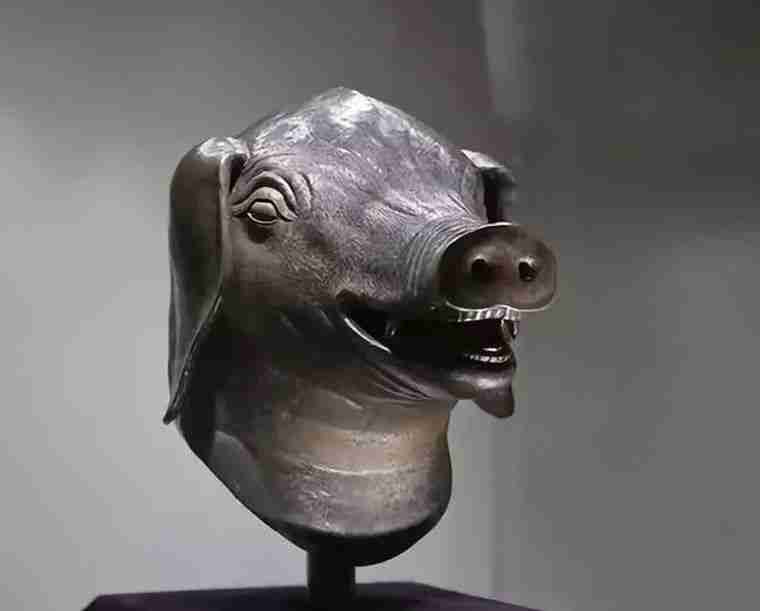 In ancient times, pigs were an important part of China's development. They had a historical and cultural meaning and symbolize bravery, wealth, and prosperity. Even today, pigs are still an important part of Chinese culture, having been incorporated into their cuisine, and still a part of some religious customs and local cuisine. So, while we judge pigs based on what we see on the outside, in China their value and meaning are much deeper.