Who Is The Chinese God Of Love? – Yue Lao
Posted On February 24, 2023 / Written by yelang
Chinese mythology dates back centuries and has been passed down generations through word of mouth and written scripts. There are more than 200 gods in Chinese mythology, and each one signifies something important. Yue Lao is one of the most revered and worshiped, mostly because of what he is associated with. Here is everything you need to know about Yue Lao, the Chinese god of love.
Who is Yue Lao?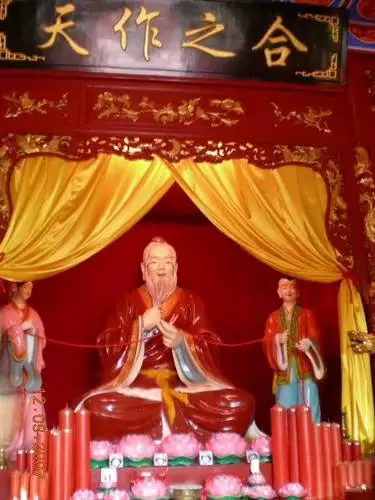 According to Chinese mythology, Yue Lao is the god of love and marriage. He is depicted as an old man sitting under the moon. He is believed to possess the power to unite all predestined couples using a silken cord, and he is said to come in the dead of night. Once the silken cord is tied, nothing can deter the couple's union.
What is Yue Lao also known as?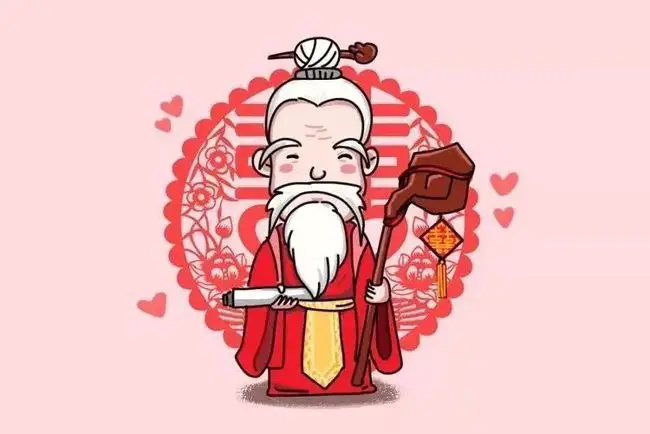 Yue Lao is also commonly referred to as the old man under the moon. This is because, as mentioned, he is depicted sitting under the moon. He is believed to live on the moon or in Yue Ming (obscure regions), which is the Chinese version of Hades.
How to worship Yue Lao?
To worship, pray, or pay homage to Yue Lao, you need to visit a temple where his statue or shrine is erected. Every temple where he is represented will have red strings or cords you can use. Get one and proceed to say a little prayer in front of Yue Lao's statue.
Mention what you hope to find as far as love and marriage go. When you are done, go on and hang the red cord or string around his neck. You will then be asked to pay homage by giving an offering of around $12, which is used in running the temple. You can also offer moon cakes in addition to the $12 offering.
When to pray to Yue Lao
It is believed that timing is key when asking Yue Lao for love. For success, the best days to pray to Yue Lao are Qixi, Valentine's Day, the two days when there is a full moon, the Lantern Festival, and on Yue Lao's birthday, which falls on August 15th on the Lunar Calendar.
Yue Lao's Story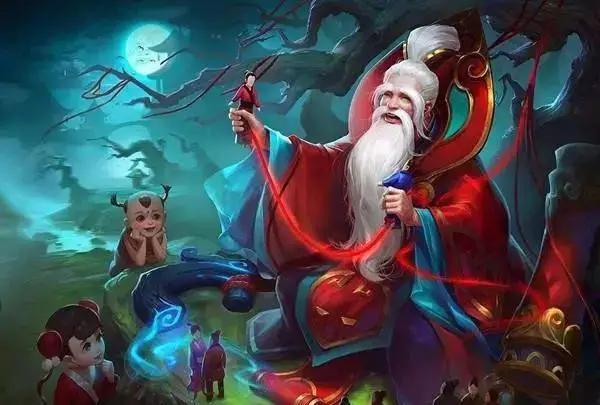 A legend is narrated about a young man called Wei Gu who encountered an old man reading a book in the moonlight as he passed through a place called Songheng. When Wei asked the old man what he was doing, the old man said that he was reading a book upon which were written the names of people who were meant to marry. He also told Wei Gu that he had a red cord in his pack for tying a husband and wife's feet together.
The two walked together and came across a market where they saw a lady carrying a three-year-old girl, and the old man told Wei Gu that the little girl would one day be his wife. Wei Gu felt disturbed and asked his servant to stab the girl with a knife.
Fourteen years later, a nobleman offered Wei Gu his daughter to marry. She was having trouble finding a suitor because she could not walk properly and had a large scar on her back. When Wei Gu asked her what had happened, she said that she had been stabbed in a market when she was just three fourteen years back.
Wei Gu and his wife had children, and 10 years into their marriage, he decided to find the old man so he could make marriage matches for his children. It, unfortunately, was not possible for them to get the love matches.
Yue Lao old vs cupid
Yuelao and Cupid are two mythical figures associated with love and romance in different cultures. Yuelao, also known as the Old Man Under the Moon, is a figure from Chinese mythology, while Cupid is a figure from Roman mythology.
Yuelao is often depicted as an old man with a long beard who carries a book that contains the names of predestined couples. It is believed that if you write your name and the name of your loved one in his book, you will be destined to be together. Yuelao is also associated with matchmaking and is often invoked by those who are seeking a romantic partner.
Cupid, on the other hand, is typically depicted as a young, winged boy who carries a bow and arrow. According to Roman mythology, Cupid has the power to make people fall in love by shooting them with his arrows. He is often associated with Valentine's Day and is a popular symbol of love and romance in Western culture.
While both Yuelao and Cupid are associated with love and romance, they have some significant differences in terms of their appearance, symbolism, and mythology. Yuelao is typically depicted as an old man who represents wisdom and matchmaking, while Cupid is depicted as a young boy who represents passion and desire. Additionally, while Yuelao is associated with Chinese culture, Cupid is a figure from Roman mythology that has been adopted by Western culture.
Conclusion
Yue Lao holds lots of significance in Chinese mythology, and, to date, many people visit temples to ask him for favor in finding love. There are many stories surrounding 'encounters' with him, and they are pretty incredible.