What Is Chinese Inkstone?– Detailed Answer
Posted On August 17, 2022 / Written by yelang
For enthusiasts of Ancient Chinese culture, there is much to learn regarding their writing styles and calligraphy. Key to their writing culture is the inkstone, whose influence spread to other kingdoms and cultures in East and Southeast Asia. We will briefly examine the history of the inkstone.
What is inkstone?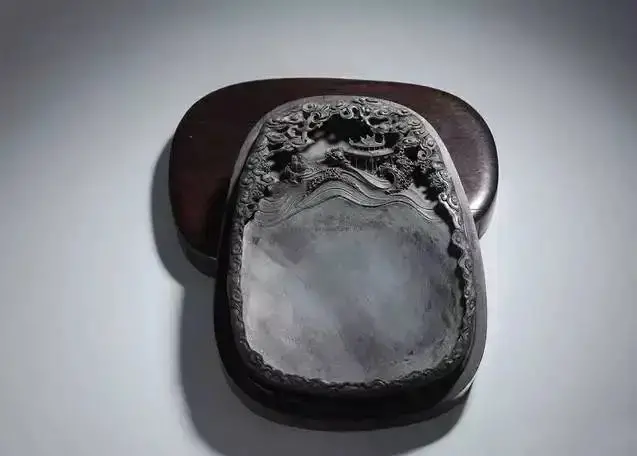 The inkstone is a traditional stationery tool that was used in China and consists of a stone mortar that contains ink.
Inkstone history
The earliest forms of inkstones date back to the early antiquity years in China (approximately 6000 to 7000 years ago), with the earliest excavated inkstone found in modern Hubei dating to the 3rd Century BC.
Inkstone types
There are four notable types of inkstones. They are:
Who invented the inkstone and when was it invented?
It is unclear who invented inkstone, although the overall consensus is that it is Chinese in its origin. Its use increased significantly during the Han and Tang dynasties, with certain rulers having unique designs on their inkstones.
There are several theories about when inkstones were invented, although the most common stones developed during the Tang Dynasty and were invented about 6000 years ago.
What is Chinese inkstone made of?
In most cases, inkstones are made from stones that are carved and smoothened out. Additionally, you can find inkstones made from porcelain, iron, bronze, and clay.
What is an inkstone used for?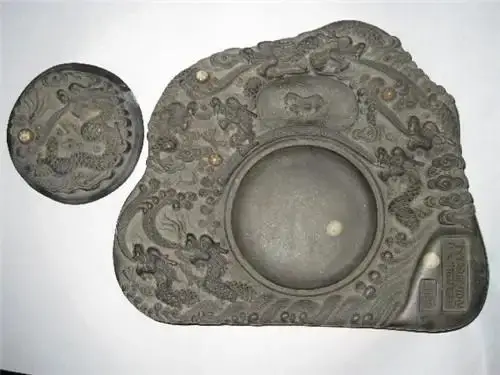 Chinese ink was sold in a solid form (inksticks) and needed water to transfer to the writing material. Inkstones were used to grind the inkstick gradually into its ink particles, then use a brush to write on the surface. The inkstone could also hold water in a specific cavity, and this cavity could also work as an ink reservoir in later forms of the inkstone.
How you can make an inkstone
The process of making the most beautiful and polished inkstones takes several months, but here is a basic procedure for making a DIY version:
Cut a stone block and polish it. Its size can vary greatly because some people prefer larger stones, while others like small stones.
Paint the outline of the stone's design. The patterns that are commonly used include traditional art themes, forests, natural scenery, and temples.
Carve the patterns you want into the stone.
Complete and refine the details of the carving.
Polish the stone carefully to ensure its surface is smooth.
Conclusion
Inkstones are interesting aspects of Chinese history, and it is worth knowing to understand how much Chinese culture has valued literacy throughout its history.