Societies all have their thought beliefs and way of life, some traditions and cultures are held near and dear by most societies around, but some societies seem to be slowly adapting traditional events that were common with other societies, either because they identify with it or because it is something they admire. One such tradition and celebration is Christmas.
While Christmas wouldn't be considered a Chinese thing, Christmas is now slowly gaining popularity across Mainland China, and in the past two decades, especially in China's biggest cities, Christmas celebrations have been of huge commercial success. It's also been adopted as a new festive tradition. The only difference with the West is that Christmas festivities are not as big in China as they are in the rest of the world.
What Day Is Christmas In China?
Like the rest of the world nations that celebrate Christmas, the Chinese celebrate Christmas on the 25th day of December.
Does China Have Christmas Holiday
No. Christmas isn't recognized as a public holiday in China, not even in Mainland China, where the Christmas festivities take place.
Why Does China Celebrate Christmas?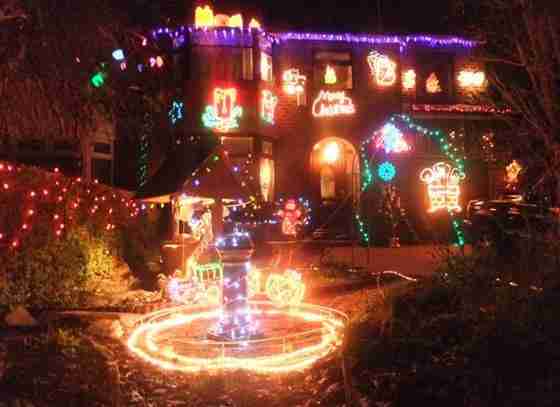 The first notable thing about the Chinese and Christmas is that China's government is an official, atheist state. Which would beg the question, why do the Chinese people celebrate Christmas in the first place?
Well, despite being a known atheist state, the growth and the opening up of the Chinese economy a few decades back meant that most of the western traditions, ideas, and trends would be picked up, having a great influence on the Chinese cultures as a result. One of these influences was that of Christmas. But again, being an atheist nation, they only picked up specific aspects of the tradition, including the Christmas trees along with the concept of Santa Claus. This is primarily because these aspects of Christmas worked for them in the commercial sense.
For the Chinese people that celebrate Christmas, the reason for the celebration always has to do with the celebration of this happy occasion that allows people to get together with their friends and families. They, therefore, host Christmas parties either in their homes or friends' homes or in restaurants, bars, or cafes which are often adorned with not just some of the best decorations but also will have some rather unusual music playing. For the younger Chinese generations. Christmas is their romantic holiday,
How China Celebrate Christmas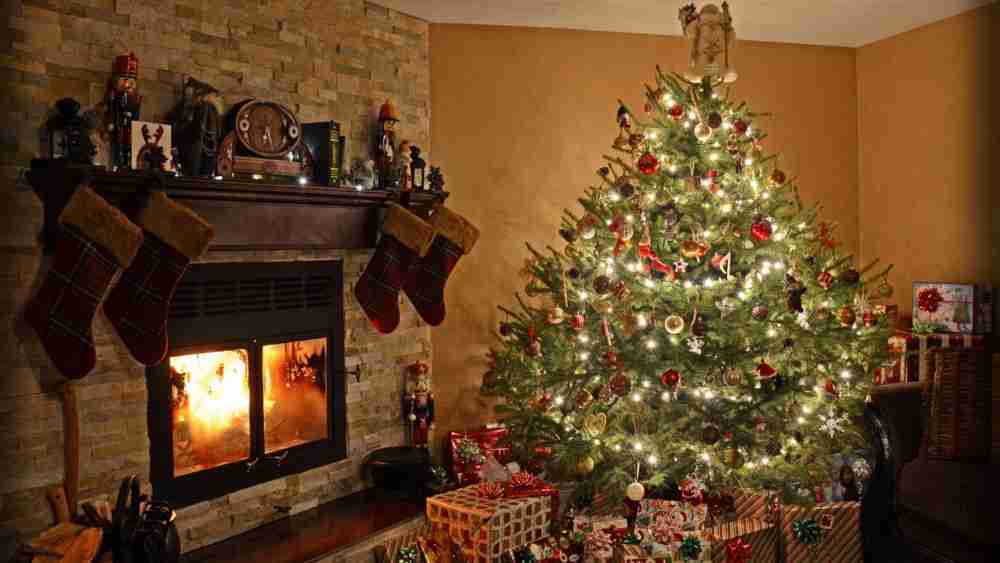 A large percentage of the Chinese people do not celebrate Christmas, and for most of China, Christmas isn't a recognized event, especially in the rural areas and among the minority groups who have an almost negligible touch of Christianity or the influence of the Western Countries.
And with Christmas not regarded as a public holiday, it makes sense that it isn't much of a deal to most of Chinese people.
However, what stands out is the fact that Christmas has been turned into this big commercial event that is now an annual thing across the major cities of China.
In department stores and on the streets, people go big on Christmas decorations, and you will notice Christmas trees, decorations, and lights all over, even as Christmas music booms from the end of November, all through to Christmas and even after.
Crowds are also quite loud at this time because to most Chinese people, Christmas offers the perfect opportunity for them to go out shopping. They also have Santa Claus to complete the whole scenic Christmas look.
For the Chinese, the celebration of this International celebration means that you will notice Christmas decorations everywhere people want to put up the decorations. This is quite common in the international department stores, universities, businesses, hotels, and schools, especially the ones with some form of Western influence.
For most of these people, Christmas' religiousness is of no significance, and for them, Christmas means shopping. And with big brands offering great discounts around Christmas, who can blame them!
What this means is that for China, the idea of a Christmas tradition has been thrown out of the window, and what they recognize is the Kitsch element of Christmas – so, the Christmas celebrations, decorations, and fan-fare are a big thing, but not the meaning of Christmas. As a result of the fanfare, kids love and enjoy being out in the big cities where the Christmas decorations are put up and the festivities in full gear. Unlike the west, kids don't have their own Christmas trees in their homes, and they don't get any presents from Santa, which makes the decorations and the festive mood something that's quite appealing to them.
Chinese Christians go big on Christmas Celebrations.
Although most of the nations of the world celebrate Christmas in a big way, only a small percentage of the Chinese people celebrate Christmas – that is only 1% of the population that will celebrate and observe Christmas religiously, and it's interesting to note that when you come across these people, they go all out, even more than most people in the West. This means that in as much as the Chinese people don't recognize or perhaps they don't realize that the Christmas celebrations represent celebrations for the birth of Jesus Christ or even attach these celebrations to any religion therefore not seeing the religious significance of the celebrations, most of the Chinese Christians consider it a top event of the year, and to them, this event is bigger than the Chinese New Year (Which, as you may already know, really is a big event in China).
To celebrate Christmas, the people who celebrate this big day do this by attending special church services. These church services are often packed to capacity, with the celebrations starting on Christmas Eve. Christmas Eve features a choral performance with congregations putting on the best of drama and dance performances. This day is also regarded as a Peaceful Evening or Ping'an Ye, which translates to Silent Night.
Unlike the west, there are no carols sung on the streets, and if you spot one, this is often a rare occurrence. You will, however, notice this in the houses of Christians where most people make use of the karaoke machines – these are quite popular in China.
Christmas Food In China
The larger hotels across mainland China as well as the Western restaurants, offer most of the traditional Christmas dinner options. But for the most part, the traditional Christmas foods are often hard to come by, meaning there isn't much turkey, Christmas puddings, or Brussel sprouts.
But thanks to internet shopping through platforms like Chinese Amazon – Taobao, it's now possible to access the ingredients needed to make Christmas meals. Also, Beijing offers some big Christmas markets, meaning you can eat anything you'd like for Christmas as you would if you were back home.
And there you have it! All you needed to know about Christmas in China.